Faster build times with AWS Codebuild
While assisting my friend Zain with CodeBuild we were both complaining how long the build was taking. This was due to him running jekyll and installing several packages. Now if we look back here one of the steps is to actually build the docker image that "out" build will take place. Ie our build agent. The image is massive, it contains Python, java, php, go, .net core, chrome, firefox, etc. Given Zain only needed Jekyll we can slim that down. Edit the Dockerfile and remove everything you don't need.
For this project the jekyll package will require a number of gems to be installed ( ruby packages ), lets add those to the end of the Dockerfile:
This step ussually takes about 5 mins at least to run, I don't want to run it every time. By added them into the image itself we now no longer need to install them each build, they are now in the image for consumption.
We now rebuild that image:
Basically I kept this:
One thing to keep in mind is the gem pacakges ( if we were to rebuild the image in the future ) will install the latest version for each gem you may wich to specify a vesion. eg
The build will be super fast now, and faster is less compute time and therfore will cost you less ( as codebuild is priced per build minute ).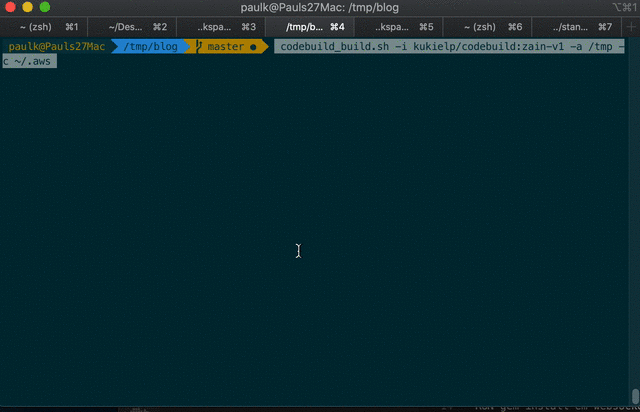 Basically I kept this in the docker file: ( notice I also included preact the cli tool aswell)